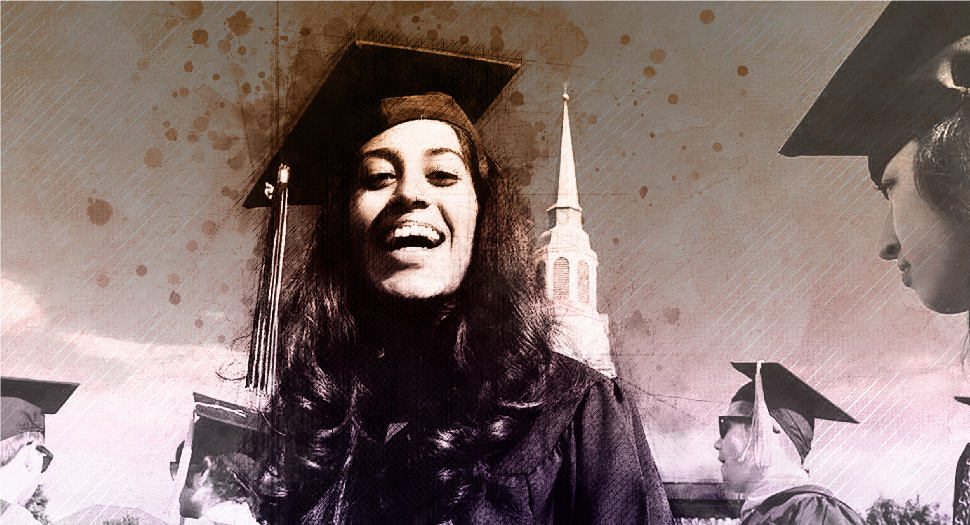 New York, N.Y.
Priyanka Surapaneni ('15) knew something was missing. She loved her job; she loved pursuing the dream she had carved out for herself, but something kept nagging at her.
"I had a bit of a quarter-life crisis," Surapaneni joked. "I realized I was missing that Pro Humanitate element that was always part of my time at Wake Forest. I was looking for a way to integrate service back into my daily life."
When the New Jersey native stepped onto campus in the fall of 2011, she knew she was home. Growing up in the Northeast, she wanted to have a different kind of experience, so she headed south.
"I was pretty intent on having a liberal arts education," she said. "I had no idea what I wanted to do. I always loved school, and I was excited to learn and expand my horizons in college. I've always had a wide variety of interests, and I wanted to go somewhere where I could take a lot of different classes and subjects."
Wake Forest delivered. Her intellect was stoked, her curiosity was cultivated and her desire for meaningful friendships came to fruition.
"I found so many really intelligent, like-minded people at Wake Forest who were committed to their education and committed to learning. I found that I craved the balance of curiosity, intellect and being with people."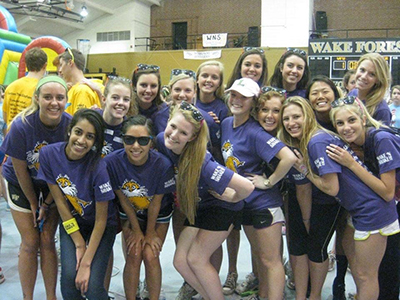 Surapaneni invested her time in SPARC — Students Promoting Action and Responsibility in the Community — a service-oriented pre-orientation program where students team up with multiple organizations and community partners through service, learn about the issues impacting Winston-Salem and build relationships with fellow students. She attended the program her first year at Wake Forest and returned as a leader during her sophomore and junior years.
She also participated in the CHARGE Emerging Leaders Program, a leadership development program designed to promote interaction, idea-sharing and collaboration among prospective campus leaders, and she was a leader in her sorority and led outreach to the University and Winston-Salem communities.
After exploring avenues in the classroom, Surapaneni decided to pursue communication because she was very interested in working in television. With the help of some Wake Foresters, she landed internships with NBC and TV Land.
"Community was important to me," she said, "and it led to me figuring out what I wanted to do in life."
After graduating, Surapaneni returned to New York and started a job at Turner Sports. "I loved my job," she said. "It was something I wanted to do. But I found myself missing that 'for humanity' that kept me grounded at Wake Forest."
She reached out to some attorneys at Turner, thinking that she could combine her love of media with the law. She enrolled at Georgetown University Law Center and moved to Washington, D.C. She entered law school thinking she might become an in-house counsel for a big media company. She also thought that in order to serve vulnerable communities as an attorney, she would have to be a public defender, which really didn't match up with her desires or skill set.
Then, she participated in a law clinic that combined social enterprise and nonprofit law counseling. In the middle of the pandemic, she spent time looking at mutual aid resources, mentoring and helping business and nonprofits during this unprecedented time. It was then that she had another revelation.
"It was a light bulb moment for me," she said. "I came to understand the way that transactional and corporate legal skills are valued in service; I can be a business attorney and give back to my community. There are so many ways to get involved, so many ways business skills can translate into service."
Her curiosity, intellect and love for people led Surapaneni to pursue law for a deeper purpose. She is now a first-year associate at BakerHostetler in New York and has an ultimate goal of leveraging her resources and skills to serve others. In the meantime, she's looking forward to assisting in pro bono cases and using her skill to serve her South Asian community.
"I never had this plan to be an attorney," she said, "but I've followed my intuition and am staying aligned with my values. The pandemic afforded me the opportunity to pause a little. I needed to realign and ensure that I was living as value-driven as I wanted to."
---
Priyanka Surapaneni received the King Fund for Wake Forest Scholars.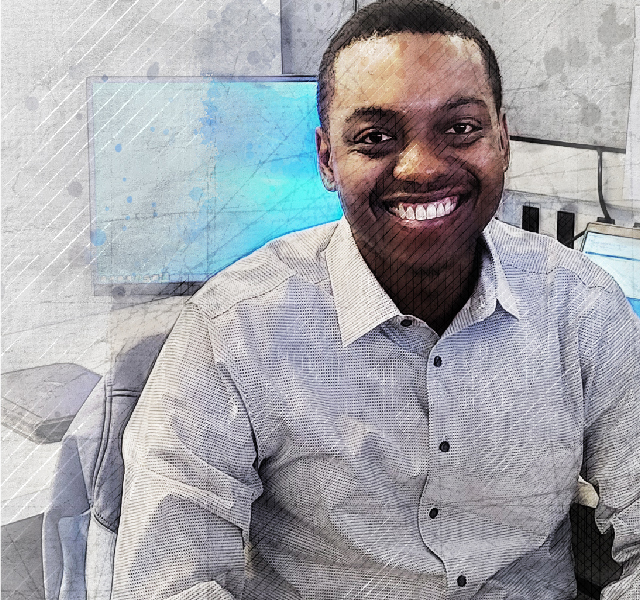 Joseph Ford ('18, MSM '21)
"It's important to recognize that people who work hard and are blessed to achieve should give back to their communities. They should help others get to where they want to be."
---