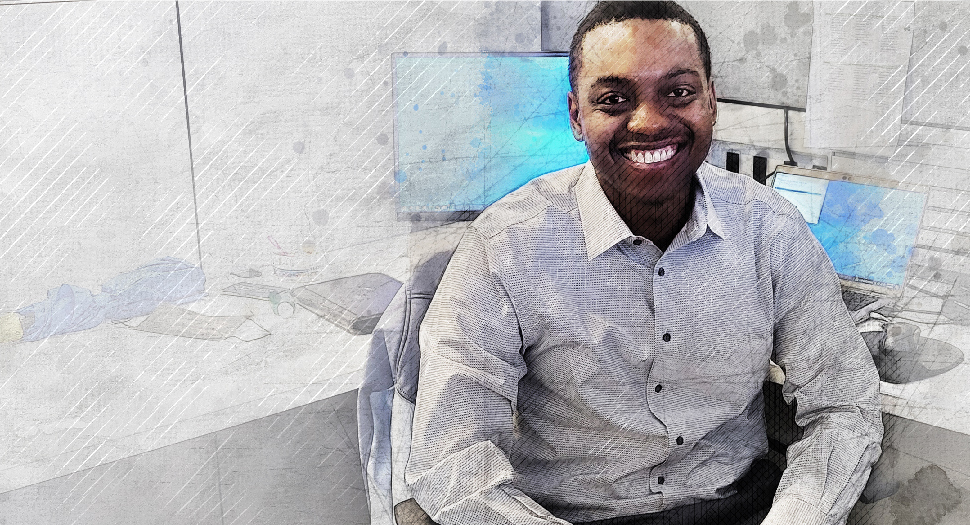 Arlington, Va.
Joseph Ford ('18, MSM '21) grew up in Winston-Salem, not too far from Wake Forest, and has always had a desire to gain a deeper understanding of the world around him and see it from various perspectives.
"My experience at Wake Forest was different from what I expected," Ford said. "It wasn't always easy, but it exceeded my expectations. It helped me grow, and the people I got to know shaped my experience."
Ford majored in history with a minor in economics. He was an Ambassador in Admissions, a member of Black Student Alliance, participated in InterVarsity Fellowship, served as a President's Aide, studied in Vienna, and volunteered at Project Pumpkin and Wake Alternative Break.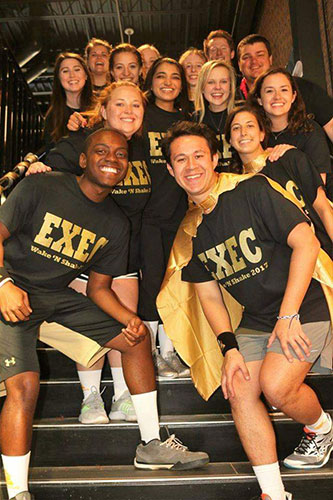 But one of the most meaningful experiences for the Porter B. Byrum Scholarship recipient was helping to organize Wake 'N Shake. During his junior year, friends asked if he would help them lead the effort to raise money for cancer research. He served as the community outreach co-chair, and his efforts contributed to raising $330,000 for the Brian Piccolo Cancer Fund.
"I hadn't participated in Wake 'N Shake previously," said Ford. "While it was arguably one the largest events on campus, we wanted to make sure everyone was welcome and included. I learned so much about organizing a large event through those weekly meetings, and I made some great friends on the executive committee."
Call to Conversation, promoting meaningful conversations around a specific topic, also attracted his attention quickly. "It was an interesting concept, and it is something that I continue to implement in my personal life with friends and coworkers," Ford said. "It's interesting sitting down and having a conversation with people, trying to understand their perspectives and how they approach things."
Even as a student, Ford felt the need to give back to the community where he grew up. He served as president of Project Launch, a program where Wake Forest students serve as mentors to middle school students at nearby Paisley Middle School, where he had been a student.
"I have a heart for the students and families there," he shared. "It's important to recognize that people who work hard and are blessed to achieve should give back to their communities. They should help others get to where they want to be."
When he graduated from Wake Forest, he spent a year as the Wake Forest Fellow in the President's Office. He was curious about higher education — how it works and functions. He participated in curriculum reviews and a search for the vice president for enrollment. During that time, he discovered he had a passion for finances and how universities are financed, which led to an interest in development. Curiosity took Ford to Baltimore and a job at Johns Hopkins University in the Office of Donor and Volunteer Engagement.
In the midst of the uncertainty of the pandemic, he returned to Winston-Salem to be close to family, and his love of numbers drove him to use that time to add to his skill set. He enrolled at the Wake Forest School of Business and pursued a Master of Science in business administration and management. He now works at Hanover Research in Arlington, Virginia, where he serves as a business development associate working to help organizations in the technology world understand how they can serve their constituents better.
But he has never been able to shake his passion for helping others. For the last several years, he has also volunteered with Simmons Memorial Foundation, a nonprofit organization that provides educational support programs for students who are members of vulnerable or at-risk groups. He helps advise students and parents on the college admissions and financial aid processes and helps organize seminars and an annual college visit trip.
"In life, a lot of times, things aren't easy," said Ford. "Life requires consistency. Showing up, participating, doing right by others, being curious, being kind — people notice those things."
---
Joseph Ford received the Porter B. Byrum Scholarship Fund and the Scarritt-Kelly Pro Humanitate Endowed Scholarship.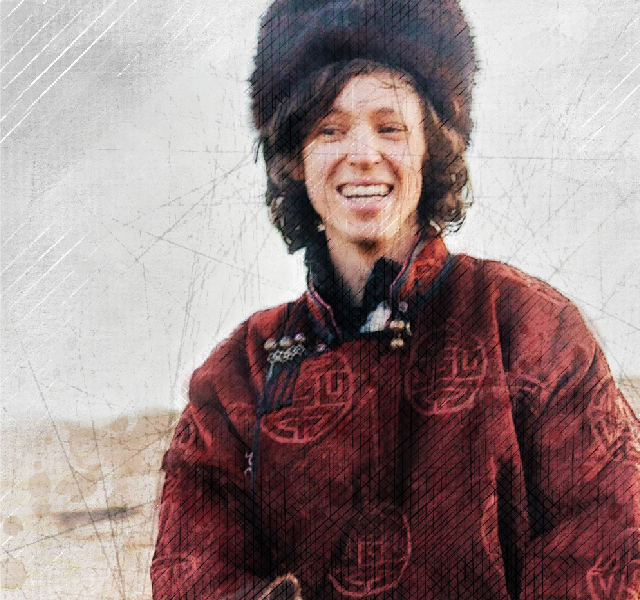 Marcus Keely ('10)
"People have this idea that joining the Peace Corps means you're doing something good for these places and these communities. But we're the ones who are getting the most from it."
---