Main Content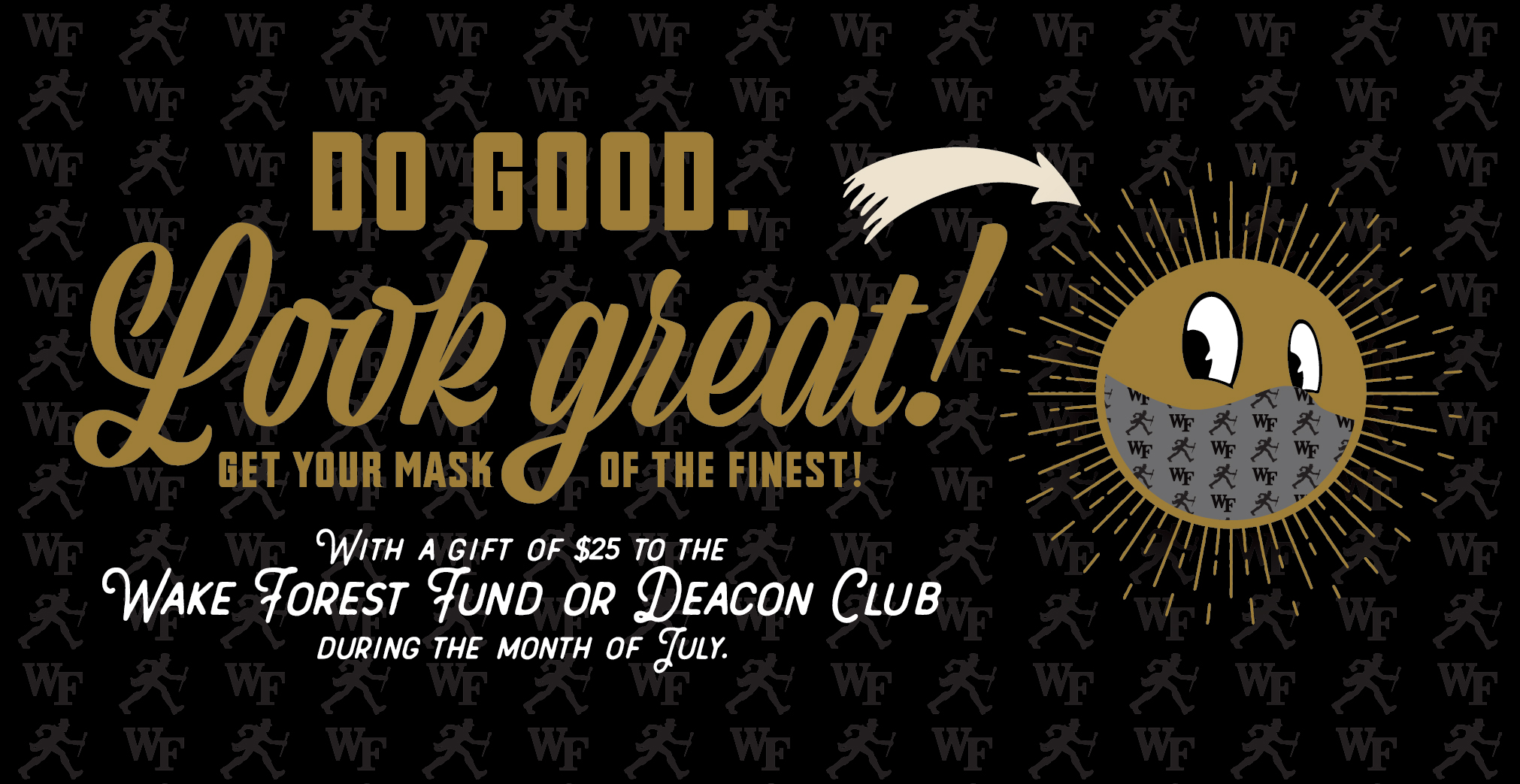 Put your pride where your mouth is with a custom Wake Forest mask.
The Wake Forest Fund and the Deacon Club are joining forces to keep you safe and stylish … while creating a little opportunity for deserving students in the process. Right now, a gift of $25 or more to any designation of the Wake Forest Fund or Deacon Club will get you a mask you won't find anywhere else. And every time you put it on, we hope you'll enjoy that great feeling that comes from knowing you helped create opportunity for deserving students.
Wear it for the people you love, the people you don't know, and the many students and student-athletes who will benefit from the financial aid, academic assistance, technology, and student experience that you make possible.
*limit 1 mask per gift. Allow 6 weeks for shipping.