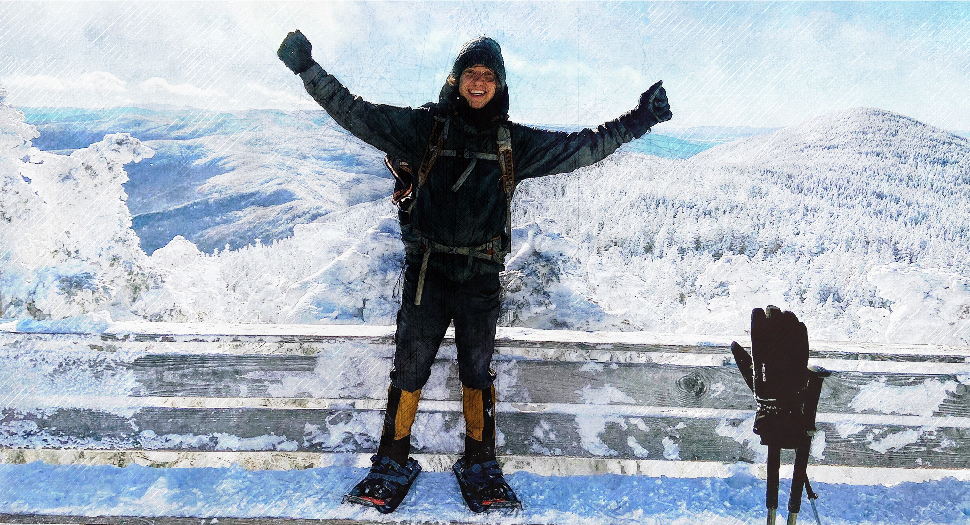 Burlington, Vt.
Marcus Keely ('10) opened a letter he had been expecting but was unaware of what it would contain. He read through the opening statement: He had seven days to decide the next two years of his life.
Keely, from Brasstown, North Carolina, spent nearly eight years at Wake Forest. First, he enrolled as an undergraduate student, majoring in English with minors in history and studio art. He performed with Living Parables, worked in the Charlotte and Philip Hanes Art Gallery and made lifelong connections with friends, faculty and staff.
After graduation, he served as manager of the stArt Gallery, the student art gallery in Reynolda Village, and as assistant director of the Hanes Art Gallery. He partnered, as he had for years, with Paul Bright, the Hanes director.
"It was a great experience to work with Paul Bright and so many faculty members over the years," said Keely. "I spent eight very formative years of my life at Wake Forest and developed deep, meaningful connections with some wonderful people."
In the fall of 2013, Keely felt it was time to think about what was next. The letter that arrived offered him an opportunity for an adventure. He had been accepted into the Peace Corps to teach English in Mongolia. Seven days after the letter arrived — and dozens of conversations later — Keely accepted the invitation to spend two years on the other side of the world.
In May 2014, Keely boarded a plane for Mongolia. For the next 27 months, his new home became Choibalsan, the fourth largest city in population in the country. As he had done at Wake Forest, he committed to himself that he was going to invest fully into his time in Mongolia, and he decided to stay and explore that country, not visit China or take off for a warm, recuperative weekend in Thailand. He wanted to be present where he was and with what he was doing there.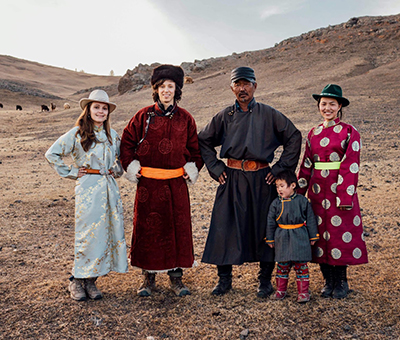 For the first three months, Keely lived with a Mongolian family — a couple in their late 50s with two daughters. One daughter, Jargal, was in her late 20s, spoke very good English and became good friends with Keely. He was 10 miles from the Russian border, and he could see the Trans Siberian Railway from the window of his host family's home. "It was a crash course — getting used to the culture, the food, the language, learning how to teach English," Keely remembers.
After three months, he was given his teaching assignment at School No. 11, a small secondary school on the edge of the city. It was situated next to a power plant and a bread factory. The land was flat, trees were sparse, and the only interruption on the horizon were buildings of Soviet-influenced architecture.
He taught students by day, and in the evenings, he learned from the people — the friends — around him. One of those friends was a man named Byamba, and the two shared meals, went hiking and connected over similar dreams.
"The Mongolian people are beautiful humans who want the same things we do," said Keely. "They're loving, they're welcoming, and they have a very heavy emphasis on family and connection."
During his second summer, he hiked through the middle of the country on a multi-day backpacking trek with a fellow Peace Corps volunteer and a Mongolian friend. There was no trail; they made their own through fields, forests and across rivers. As they wandered, they often came across a collection of gers, or Mongolian yurts, and every time, the people welcomed the hikers and invited them in for tea, cookies and conversation.
"People have this idea that joining the Peace Corps means you're doing something good for these places and these communities, and you are bringing some value," said the former English teacher. "But for a lot of volunteers, we're the ones who are getting the most value from it. We're the ones who are being changed, affected, impacted. And that's because of the relationships — the people we meet, the students we work with, the host families who welcome us."
When his two years serving in Mongolia were over, he spent two months traveling through Russia, Estonia, Latvia, Lithuania, Poland, Germany, Spain and Portugal on his way home to North Carolina. His wanderings revealed even more of what he learned in Mongolia.
"At the end of the day, what matters are relationships and connection," said Keely. "We're all connected. We all want the same things — even if we live halfway around the world from someone else. We want to be loved. We want to provide for our families. These things are universal. I got to see that and I felt kindred — I felt connected as humans, even though we were so culturally different."
After traveling the world, Keely found himself craving creativity again. For the past five years, he has been in Burlington, Vermont, where he is now an account director and project manager at a brand strategy and graphic design studio. In the midst of the pandemic, he has found ways to connect with his community — through storytelling via PechaKucha presentations, building relationships through the Green Mountain Club, and serving with his church's youth group and helping with a bimonthly contemplative service. And, through the magic of technology, he has stayed in touch with his host family in Mongolia.
"It is important to invest in your community and your relationships," Keely said. "That means supporting one another and being present with people. We talk about Pro Humanitate — for humanity — but we also need to be open to humanity and to those who might be different than us or come from a different place or have different points of view."
---
Marcus Keely received the George F. Hankins Scholarship, the Beulah Lassiter Raynor and Kenneth Tyson Raynor Scholarship and the Russell D. and Elfriede Hobbs Endowment Fund for Entrepreneurship and the Liberal Arts.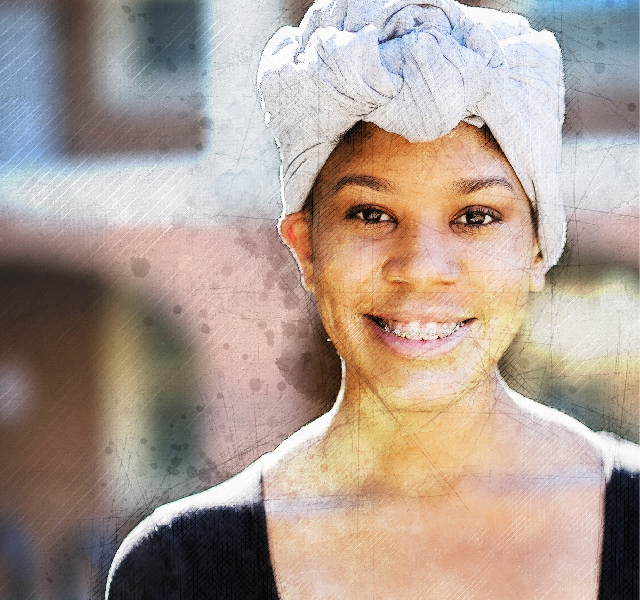 Brianna Aaron ('22)
"I feel like Wake Forest is making me uncomfortable with myself, but uncomfortable in a good way."
---