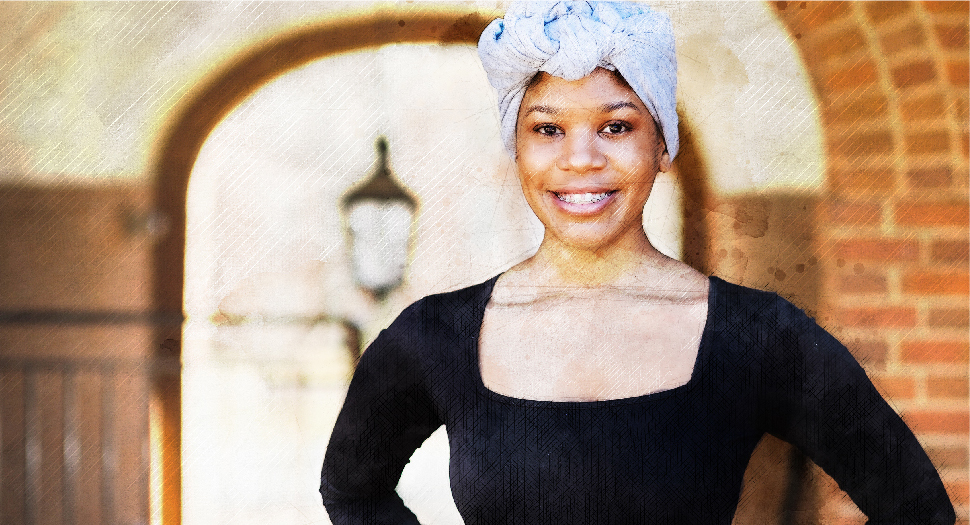 Newark, N.J.
Brianna Aaron ('22) has never been afraid of a challenge. In fact, the nationally ranked high school debater chose Wake Forest in part because it meant testing herself. She left the familiarity of the Northeast and the comfort of a mostly African American and Hispanic high school to become a Presidential Scholar in debate at Wake Forest.
For Aaron, high school in Newark, New Jersey, was all about crafting arguments, and she thrived in one-on-one competition — finishing her senior year in 2018 as the top-ranked Lincoln Douglas debater in the country. But at Wake Forest, she's looking for more. "In high school, it was either debate or schoolwork, debate or schoolwork, debate or schoolwork," Aaron said. "At Wake Forest, I am still in debate, but I'm trying to discover my own personality and who I am."
Adjusting to college can be tough, and Aaron's first days in the Forest weren't always easy. But when she decided to take intentional steps to "put herself out there," she rediscovered a fundamental truth of debate: Boundaries are meant to be tested.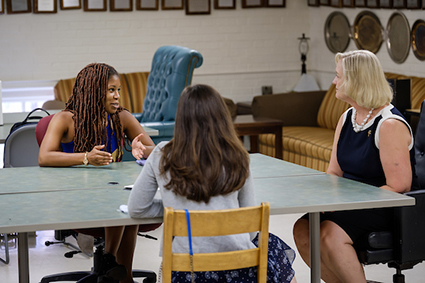 "I feel like Wake Forest is making me uncomfortable with myself, but uncomfortable in a good way, where I can explore who I am. … I wanted to have friends outside of debate, so I've joined a multicultural sorority. I'm also part of First in the Forest, the 'first generation' organization. And I'll be mentoring a middle school student every two weeks or so."
Aaron has been able to pursue these opportunities because of significant financial support from the Patricia H. and James J. Marino Scholarship Fund and the Porter B. Byrum Scholarship Fund. She said, "Having the scholarships definitely made me come out of my comfort zone and explore new places. I can see a variety of different mindsets, engage with new people and have conversations with people I wouldn't typically interact with."
Aaron naturally gravitates toward the curriculum offered by the Department of Communication, and in the Wake Forest tradition of faculty mentorship, she has grown close to communication professors Jarrod Atchison, Amber Kelsie and Justin Green, who are also coaches for the debate team. "You'll notice a lot of debate coaches are in the communication department just because they love rhetoric," she said, laughing.
As she gets ready to graduate, Aaron is considering her career options: "I have two pathways right now in my mind about what I want to do. It's either enter academia or do nonprofit/activist work. Obviously, debate is a great hub or enclave for academic work. … The research that we do now is on a Ph.D. level, and we interact with a lot of academics. But if I choose to do activist/ nonprofit work, debate has helped in the sense that I've established a bunch of connections in the country and around the world."
Whatever path Aaron chooses, there is little doubt she will continue to test boundaries and "be uncomfortable in a good way."
---
Brianna Aaron attends Wake Forest with the help of the Patricia H. and James J. Marino Scholarship and the Porter B. Byrum Scholarship.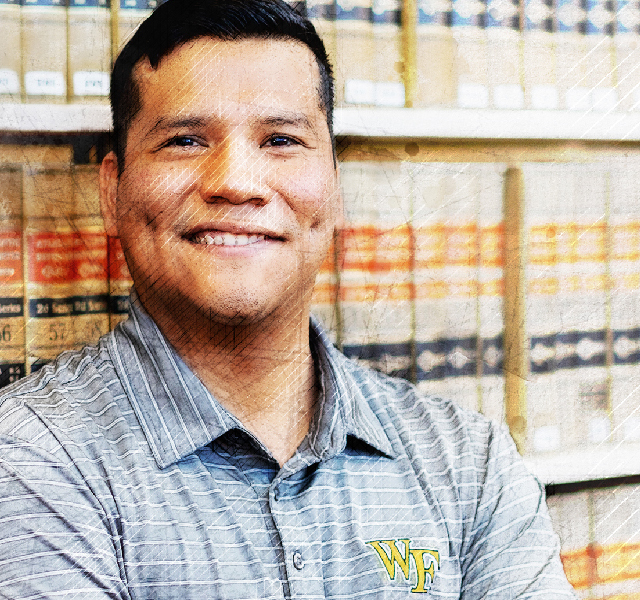 Agustin Martinez (JD '20)
"I knew I wanted to go to law school; I wasn't sure if that was achievable, but I had a big goal."
---