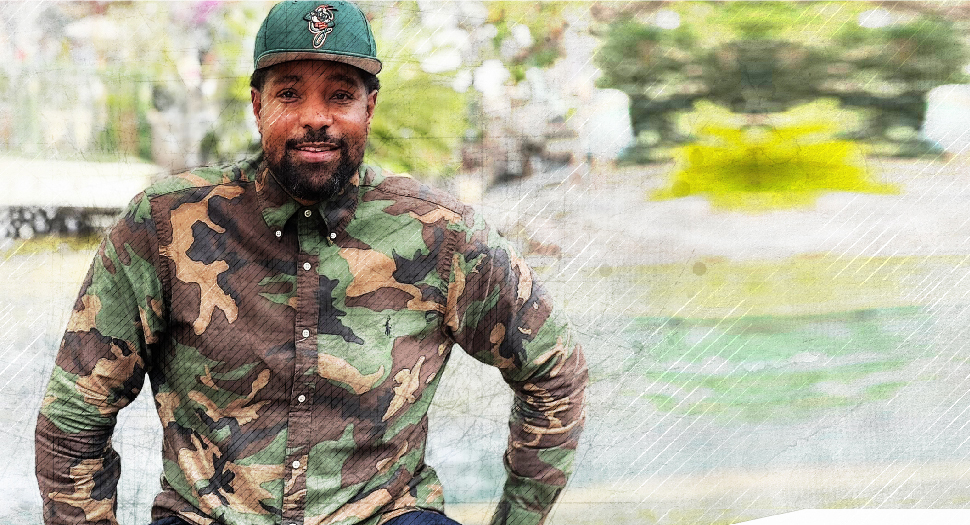 Archdale, N.C.
Upon arrival at the Wake Forest School of Divinity, Arizona transplant Lovelle McMichael (MDIV '21) decided he was going to do what he had always done: maximize his experience.
"In my short time, I was able to get connected with the undergraduate community and the graduate community," McMichael said. "It wasn't like redoing college, but I was taking advantage of how connected I could be. I tried to pay it forward to the students or instructors I worked with."
Specifically, McMichael sang in the University Gospel Choir and volunteered with the Children's Defense Fund. He traveled to South Africa as part of a class he took with a focus on race and reconciliation. As a graduate assistant for the Office of Civic and Community Engagement, he helped administer Hit the Bricks, the annual event in which the entire Wake Forest community runs and walks to raise money for cancer research.
And he became an active participant in the Slavery, Race and Memory Project, an endeavor to guide the research, preservation and communication of an accurate depiction of Wake Forest's relationship to slavery and its implications across the University's history.
McMichael has had that mindset for several years. He came to North Carolina from Mesa, Arizona, where he received multiple honors for creating and enhancing nonprofit organizations. One of them served 200 food-insecure families a month. Another worked with at-risk teens.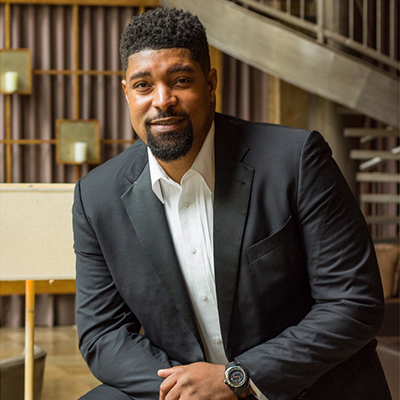 He accepted an appointment at Greater New Hope Baptist Church in High Point but wanted more. That led him to Wake Forest, and upon graduation, he put his comprehensive divinity school experience to work as a chaplain resident in a local hospital.
"Spiritual care encompasses more than a particular religion or denomination," he said. "It deals with the wellbeing of a person and their ability to be whole physically, emotionally, spiritually and mentally. I appreciate being able to be a conduit for them to get whatever they need from spiritual care."
In that role, he believes ministry cannot be confined to the patient. Holistic service means incorporating any family members who seek his ear.
"Even with COVID, we have been able to be present with families," he said. "One question I ask of people whose loved one is dying is, 'Let's talk about words that describe your loved one.' Their faces light up. Talking about these things does not take away the sting of the loss, but at least it gives some of them something to hold on to. Spiritual care is not about me talking about God or their faith; it's about them and about who they have become as humans."
McMichael doesn't stop setting goals. Next on his list is to take his area of special interest, Black male achievement, to a new setting. Along the way, he has enlisted the support of his mentors at Wake Forest, who include Dr. Derek Hicks, in continuing a path he hopes will result in service as a full-time chaplain for a professional sports franchise.
"I was blessed at Wake Forest," McMichael said. "The University was able to support me financially. On top of that, it supported me in other ways. I got the best of my learning experience."
---
Lovelle McMichael received the Randall and Lou Lolley Fund.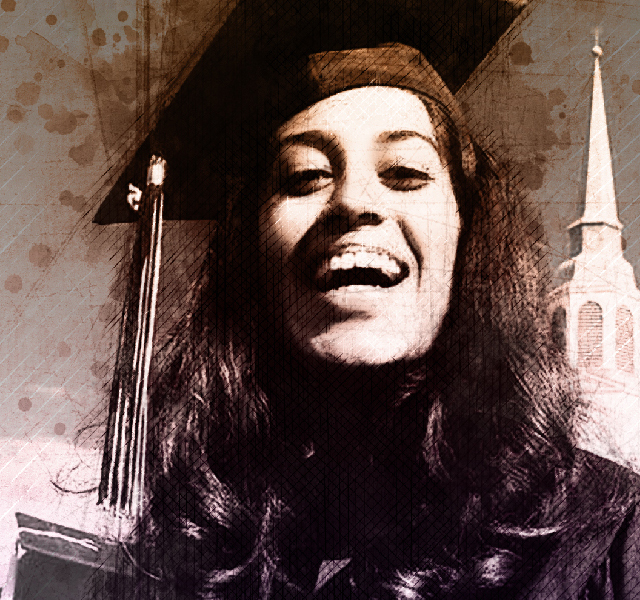 Priyanka Surapaneni ('15)
"I loved my job. It was what I wanted to do. But I found myself missing what kept me grounded at Wake Forest."
---