Main Content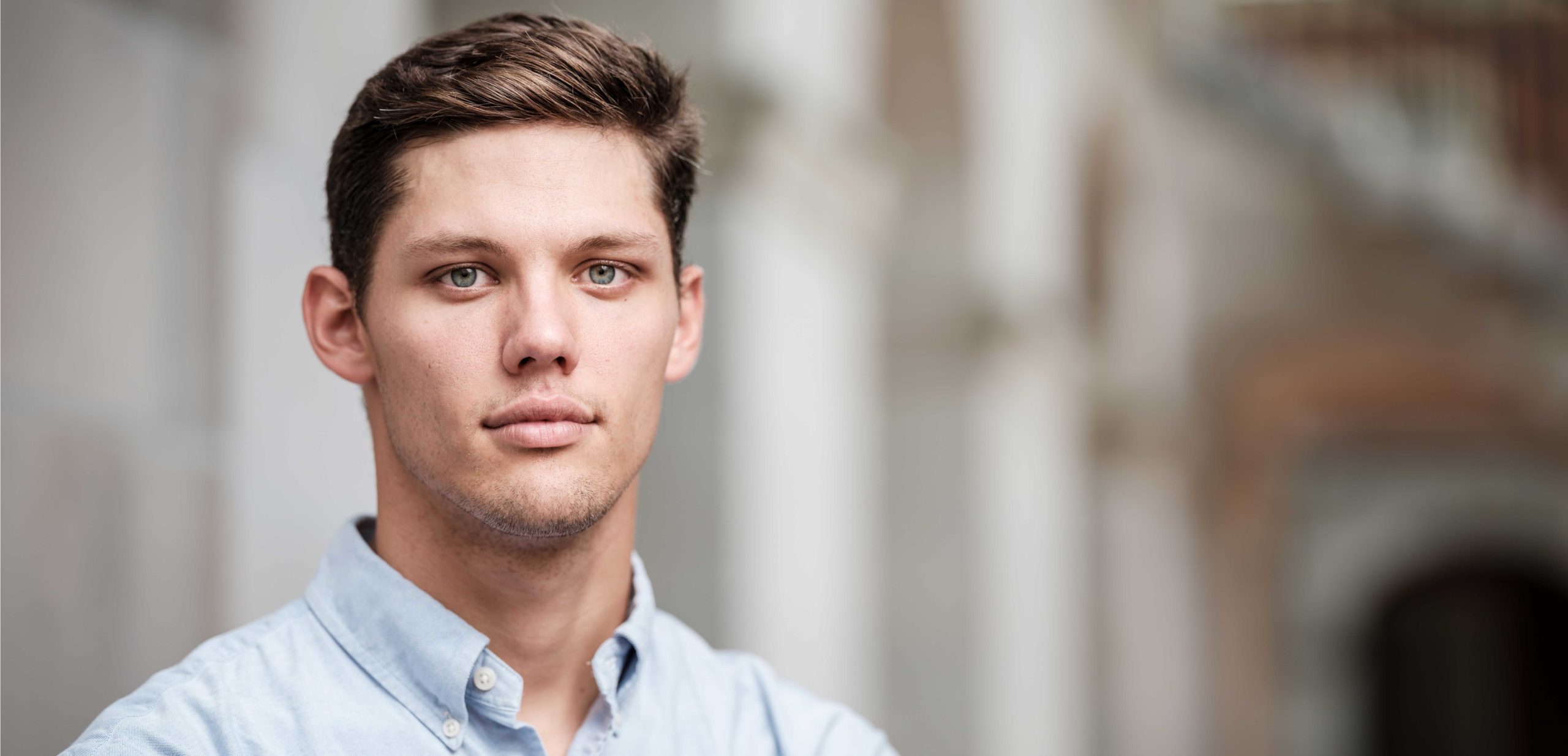 How do Wake Forest students demonstrate compassion on campus?
A politics and ethics course taught by Assistant Professor Michael Lamb got Coleman Greene ('20) thinking. If compassion is vital to the success of our society, is there evidence of it on campus? The junior from Richmond, Virginia, decided to pursue the idea, and applied for a URECA research fellowship.
He was awarded funding and spent much of his summer researching the project with guidance from Philosophy Professor Christian Miller. Greene says he discovered a great deal about Wake Forest students and compassion, and he presented "The Philosophy, Psychology and Application of Compassion on Wake's Campus" at Undergraduate Research Day in the fall.
The URECA research fellowship is just one of countless opportunities embraced by Greene during his first two years at Wake Forest. But he readily admits he wouldn't be here without scholarship support from the Wake Forest community.
"When I visited Wake Forest, I fell in love with the place," Greene said. "And when I got in, I was thrilled, but I knew my family couldn't afford it. I was planning to go to UVA because that would have been a better option financially. … Then I came home from baseball practice one day and there was a letter from Wake about financial aid. It was everything – and more – than I could have ever dreamed of."
In addition to alleviating the cost of tuition, receiving a scholarship has proven beneficial to Greene in another important way. At the end of each academic year, scholarship recipients are asked to write a two-page apologia. Apologia, which means 'defense' in Greek, "isn't a scary word at all," explains Greene. "It's basically a defense of your scholarship. It's really hard to do, but super worthwhile. Learning to reflect on my experiences has been incredibly helpful to me."
Greene's enthusiasm and drive have not gone unnoticed. He was recently selected to be a President's Aide, a kind of "student ambassador" who facilitates communication between President Hatch's office and the student body and assists with University events. The junior has already heard several high-profile speakers on campus and says he looks forward to experiencing lectures and other campus gatherings from an insider's perspective.
Like many Wake Forest students, Greene is gifted in a lot of areas. In his downtime, the politics and philosophy major flexes his creative muscles as a writer and performer for hip-hop duo Fordson Labs – a group he and a friend started in high school. He says that poetry and music offer yet another way to express himself, challenge his boundaries and connect with fellow students.
Whether it's writing hip-hop lyrics, exploring opportunities like the URECA research fellowship or discovering Wake Forest experiences he shares with his alumni parents (like having a room in Poteat a few doors down from where his mom once lived), the singer-songwriter-researcher-political junkie-budding philosopher is looking forward to his junior and senior years at Wake Forest. Opportunity awaits. But he will always remember to pause and reflect.