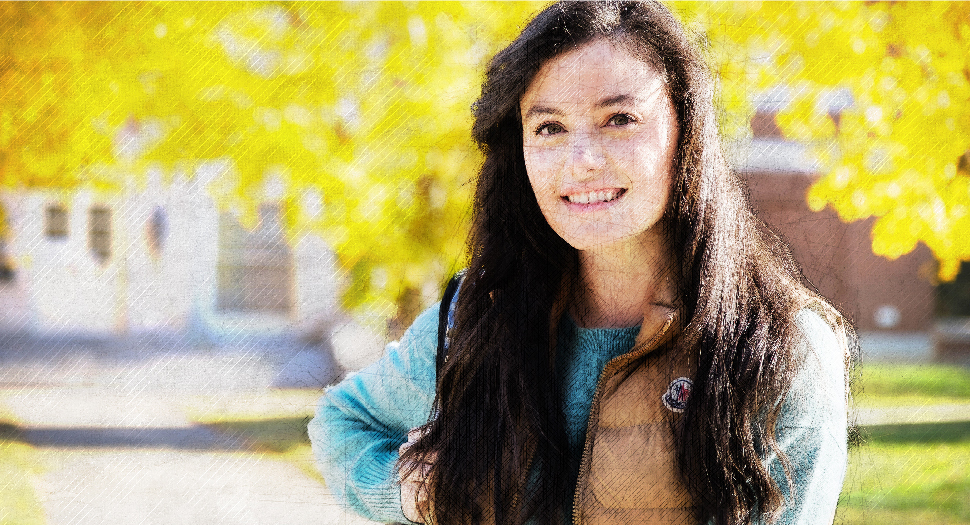 New York, N.Y.
For more than a decade, Katherine Finch ('22) thought she would follow her love of ballet into the world of professional dancing. But even before she arrived at Wake Forest, she realized she didn't want that dream anymore.
"I had no idea what else I was destined to do," she admitted. "I spent so many years focusing on one dream, but where that dream used to be was now a large void. I felt slightly lost. The next thing I knew, I became a Deac!"
In the fall of 2018, the New York City native moved into Babcock Hall and her adventure began. She approached her divisional requirements as an exploration to find out what passion would become her destiny. She studied British literature, ancient philosophy, biology, statistics, economics, classics and history. Not able to walk away from ballet completely, she turned to WakeTheArts to pursue that part of herself that was unapologetically familiar. Ultimately, she landed on a philosophy major with minors in politics and international affairs and dance.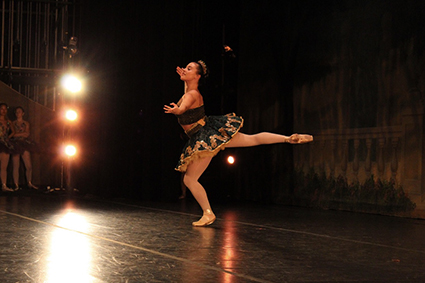 Her adventure took her to the Wake Washington program, where she interned on Capitol Hill for N.C. Sen. Thom Tillis and had the opportunity to learn from several Wake Forest alumni. At Wake Forest, she became an ambassador for the Program for Leadership and Character, served with the virtual tutoring program, worked as a ballet teaching assistant, was president of the Women Can Coalition and the Mortar Board Leadership Society, interned for U.S. Reps. Patrick McHenry and George Holding, and served as a research assistant in the politics and international affairs department. She also represented Wake Forest as a contestant in the Miss North Carolina USA pageant in spring 2022, in which she finished in the Top 16 and was awarded the People's Choice Award.
"While I might have shied away from intimidating challenges when I first started at Wake Forest, the community's support in me helped me evolve," said Finch. "I had professors who were there to push me and acknowledge that the road might be difficult, but their support revealed to me that I could surpass even my greatest achievements. Because my resources at Wake Forest naturally supported me when I needed it most, I have grown to believe in myself on my own and embrace all challenges ahead."
And now she has a better idea of what might lie ahead, and it all started with an assignment in her Philosophy of Emotions class. After reading Kate Manne's "Down Girl," Finch developed the aspiration to better the lives of women all around the world.
"My goal of helping women live better lives will be only amplified by my commitment to studying the experience of womanhood through history and across cultures and contexts," she said. "We cannot make an effective change if we do not first take the time to educate ourselves and truly learn about the systems we hope to improve."
"Her sincere passion for women's empowerment shines through in everything she does," said philosophy professor Francisco Gallegos. "Yet, at the same time, she is humble, hardworking and ready to learn not just from her professors but also from her peers."
Finch came to Wake Forest looking for a dream and searching for her purpose. For four years, she embraced the adventure. In May, she will leave Wake Forest with the dream of using her education and passion to help the lives of women across the globe. Her first stop is Dallas, Texas, where she will be a full-time analyst with Goldman Sachs.
"Wherever I go after Wake Forest," said Finch, "I will always carry with me the spirit that pushes us to take every small idea and build it into something that can make a positive and life-changing difference for the people around us."
---
Katherine Finch received the Guy and Clara Carswell Scholarship. She was a finalist for the Rhodes Scholarship.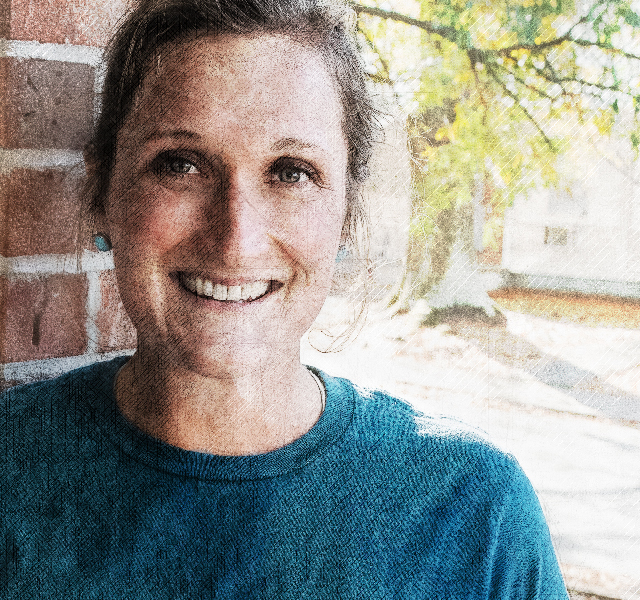 Amber Harris (MDiv'11)
"In order to be solid in who we are, we must understand what's going on in the world around us. And then we must say, 'How do we use our own person to build community?'"
---